Glastonbury
Glastonbury is an amazing place! One based in Bath can take the bus to Wells and then the Taunton bus and get off at Glastonbury.
The town has only about 8000 people. Many of those seen wondering the city center are hippies and nature lovers, carrying bundles of firewood and dressed in bright colours.
The shops sell some cute stuff!
One of my aims in visiting British sacred sights, as in every single place I go in Europe, was to explore facinating 'pagan survivals' and vestiges of this, in later religion. So, did we find any? We sure did! It is easy, but you have to look more than once and keep an eye out for anything unusual.
For starters, there is something odd going on in the center of town where we have a nineteenth-century market cross which is trying its best to look medieval.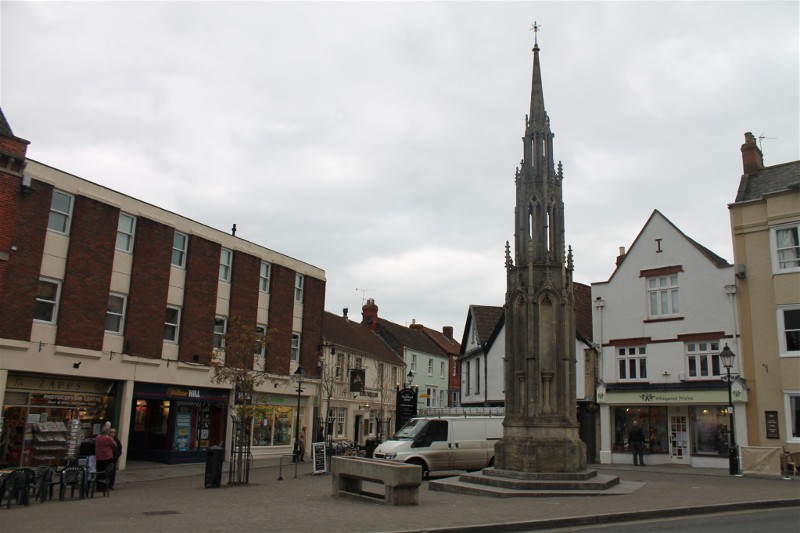 What happened to the old one? The answer is found in the Glastonbury Abbey musuem.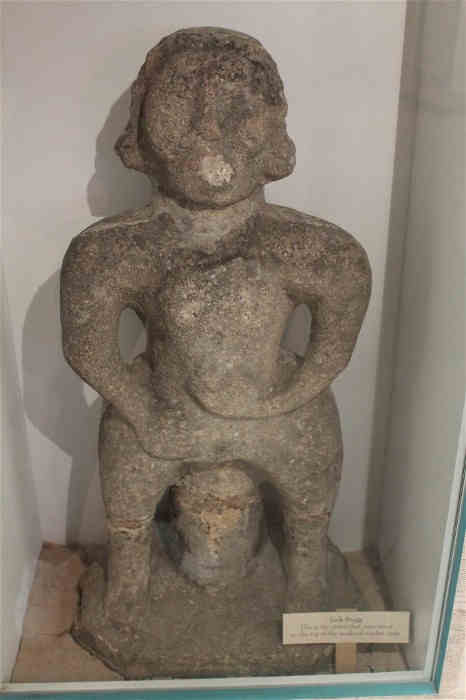 This is Jack Stagg. He was on top of the old market cross in the center of town! No wonder the 19th-century preachers removed this this obviously pagan effigy and its associated monument! They must have thought... 'what is going on here?'
The old abbey is very beautiful. It was demolished by a furious Henry the 8th and the abbot was hanged on Glastonbury Tor...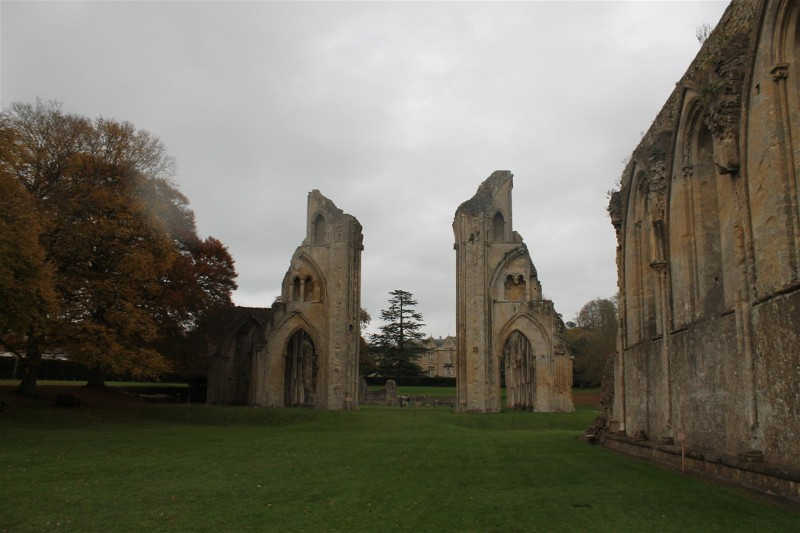 This old history tends to spoil the atmosphere of the Tor site a little but its still a very nice spiritual place. The Tor is accessed by public footpath can be seen from fifty miles away as a mountain in the mist with a lone tower. This photo was taken from behind Wells: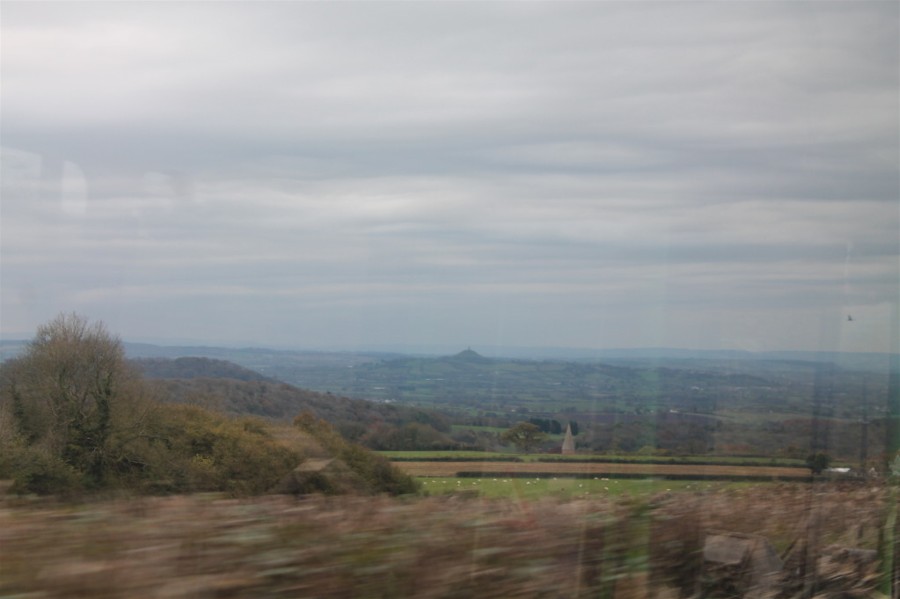 There is nothing really pagan inside the abbey ruins. After leaving the ruins, one goes up a driveway towards the exit. Then I noticed a bunch of old stones, obviously relics of the dig... BINGO!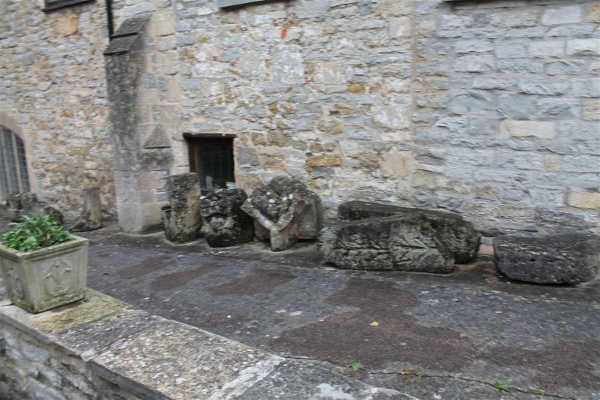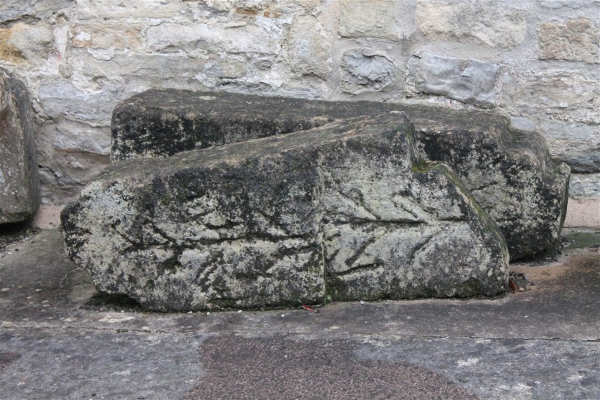 Look closer at this one! Ygdrasil! The Germanic world tree of life! This was possibly used inside the former, pre-Norman church. It may have been venerated as a kind of Omphalmos, such as Delphi, or it was simply a pillar.
Obviously they couldn't really make it fit anywhere (in the current structure) so they left it on the drive. I just love finding things like this. It might be older than the extensive abbey, and probably is.
One of the claimed areas on the site is the original Wattle Church, built by Joseph of Arimathaea---one part of it looking a little like a circular depression. It only survives in legend really. Who knows what was here!